Young Adults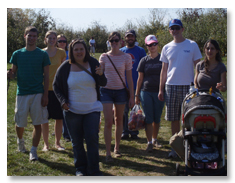 The programs for young adults at First Church in Madison, WI are intended to nurture spiritual growth, deepen personal connections with one another and serve others more compassionately. Designed for 21- to 35-year old adults, monthly events range from serving in homeless shelters, having cookouts, working on Habitat for Humanity builds and playing kickball.
Facebook Page! Visit & join us for pics/vids and event info!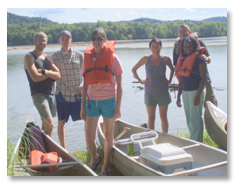 Potluck/Discussion Group
Fourth Sunday of the Month, 5 - 6:30 p.m. (First UMC)
Meet to discuss perspectives on a broad range of topics pertaining to spirituality. Childcare provided upon request. Bring a dish to pass.
Toddler Playgroup

Meets on the 1st & 3rd Fridays of each month at 3:30 p.m. weekly at FUMC unless otherwise noted. Room LL12.
Parents and their children under six years old are invited to participate in this time of sharing, support, and community-building while our children play together. A small snack will be provided for the children. Please contact Sarah Schroerlucke through the church office if you are interested.
College Ministries

We have periodic events and activities for College-Age Young Adults throughout the year including Mission Trip opportunities.
FACEBOOK - check it out for up to date info & pics/vids
New College Group
LETS STAY CONNECTED
How is your faith journey going? Do you have a community to support and explore the life you want to lead?
Led by Kathie Nichols, come hang out, talk, share, pray, and laugh together in this new group. Location and time will be at the group's convenience. Contact Kathie through the church office if you're interested.
College/Young Adult Mission Trip
Last summer we took our first trip to Georgia, centering on the issues of Social Justice, experiencing everything from how to weed tomatoes and pick fresh blueberries to learning about the deepest shadows of racial tension and oppression through visiting Catholic Workers, Intentional Christian Communities and talking with people who are actively working towards a more peaceful and just world.
We are excited to offer another trip in 2013, so contact Seth if you are interested in being involved! We will announce when and where we're going on Jan. 27.
To sign up, for more info, or to be added to our e-mail list contact:
Coordinator of Youth and Young Adult Ministries: